Blue Star Canada Newsletter Issue 1. March 2017.

Human Relationships
By Sri Vasudeva (Founder, Blue Star)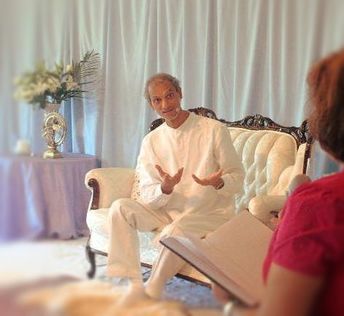 ---
Developing Family Consciousness
By Brahmi Devi (Toronto)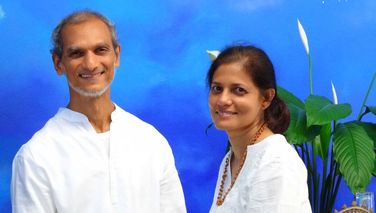 ---
My First Trip To Europe
By Jahnavi (Toronto)

The Importance of Spiritual Practice in Families
By Bhavani (Florida)

**Begin with a prayer of gratitude at every meal and get everyone to participate at different times. Make this as important as the meal.

**In the evening, take 10 minutes after dinner to do divine singing or share something inspiring with your children. Sit in a circle and be relaxed while doing this. You can also get children's books that are inspirational and read a short story. Ask your children to share anything inspirational when they are old enough. They can say something that happened in their day that stood out for them or something else. Always show them a connection with the Divine. Good or not so good, there is always something to learn.

**Have a small altar of inspiring things that would help the children to focus in this way. Encourage them to go there and connect with Higher Power/God, the Divine, in their own way. For example, drawing a picture or writing a note and placing it at the altar.

**Eventually, teach them to meditate, sitting for a minute quietly with soft music or you can guide them, then increase the time up to 5 minutes, as they seem ready.

**Take them into gatherings that will uplift them and teach them good things about life's journey. Always inspire them every moment you can.

**Teach them how to take the practice of the connection with them all the time. In any challenge, to just call upon Higher Power/God to assist and to guide them and when they achieve or receive something, to thank Higher Power/God.

**A practice of pranayama, or breathing exercises can be introduced when they are ready, as well as a suitable yoga practice. This can be done in part of their play period.

**Teach them about charity and selfless service.

**Encourage the children to continue a practice in their own way that fits into their schedule and will keep them uplifted as they grow into different stages of development.

**As parents, always inspire and uplift them as much as possible even when they are no longer physically living with you.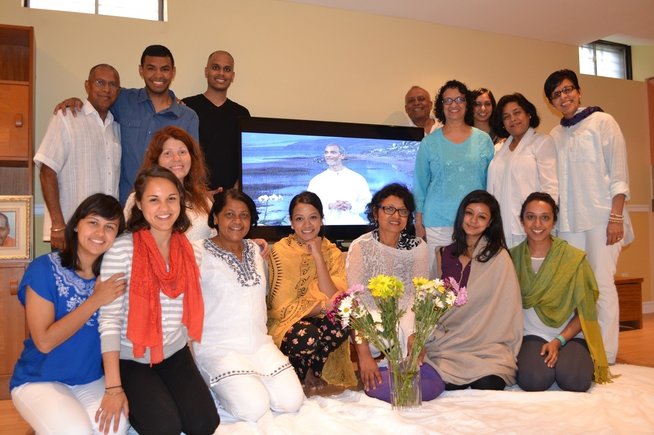 ---